From large brands to small, we all have a story to tell. The key is finding what makes you unique- what makes you different? The key is how to tell the story, who to tell the story to, and how to grow your business through these public and media relationships.
That's where we come in.
MKP Creative is a public relations and marketing team with two locations in Portland, Oregon and Cleveland, Ohio serving companies across the United States. We specialize in Media 2.0, Social Media, traditional PR campaigns, Viral Marketing, Integrated Marketing campaigns and copy writing, specifically for SEO and web based projects.
Contact MKP Creative for samples, a client list, and quotes on projects. Gather your friends or co-workers for a Social Media Seminar and receive a group discount.
We keep our followers up to date regarding Public & Media Relations, Digital Strategies, Client Press Hits, Best Practices and Social media.
We share updates and photos from clients, as well as updates on MKP Projects.
Let's connect and chat about what's new in digital media, marketing and social media on LinkedIn.
What Our Clients Say
Maggie knows social media back and forth, and finds incredibly creative ways to provide relevant content to your audience. She knows how to grab new customers and, very importantly, keep them engaged. Maggie is prompt and organized, and an overall pleasure to work with. I never hesitate to refer her to colleagues that are contemplating establishing a social media presence.
John Schmidt
Principal, Gorge Vista LLC
Maggie Palmer is an excellent resource for your social marketing needs. She has a strong background in PR combined with her understanding of the importance of social marketing. Maggie offers excellent guidance in creating and implementing a strategic plan for your marketing needs, and has guided Wonders of Walking on a continued growth curve. She is a also a talented, resourceful, and fun-to-work-with professional! Thank you, Maggie.
Judy Heller
Owner, EroFit & Associates, LLC
MKP Creative is a talented PR and Marketing firm providing cutting edge services in social media and more. They got us great results, for a good value and were a wonderful creative team to work with.
Barb Attridge
Former Executive Director, Dress for Success Oregon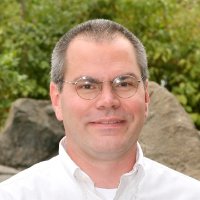 Maggie and her team have always been very delightful and fun to work with. They have outstanding organizational skills, and they are able to successfully complete projects with wonderful results. Their outstanding performance is a direct result of their hard work. They have demonstrated an ability to rise to any challenge they must face.
Rob Ottley
President, Ottley Design Group